EXIBITION MARKET FESTIVAL OF
WHITE TRUFFLE OF SAN MINIATO
The White Truffle (or Alba truffle): the magical November of San Miniato.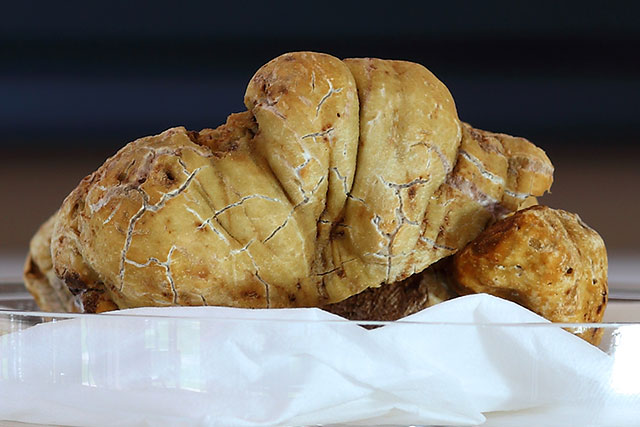 The annual event to learn about the white truffle of San Miniato. The first Festival of the White Truffle of San Miniato was held on the 26th of October 1969 in Piazza del Duomo (Cathedral Square) and after a break of two years (surely meant to understand the potential of this valuable product) it has been held every year since then.Over the years the festival has grown tremendously and has become today an internationally recognized exhibition: together with the White Truffle, always the star of the festivities, other local products such as wine, cheese and cold cuts are displayed and this makes these three November weekends an important showcase for our area.
Today we celebrate the 52th anniversary of this enchanting festival. San Miniato has managed to preserve the richness of popular traditions which allows tourists to experience old Tuscan emotions and memories.
During the festival a prize is given to the biggest truffle and to the oldest truffle hunter. Also traders display their products, various associations are involved in "feeding the wayfarers" with old-time recipes; the farms offer comfortable accommodations in old farmhouses and all this gives visitors the true taste of the area and a longing to relive the experience next year again. Program of 52th National Exhibition-Market of White Truffle (2023 edition)
White Truffle Festival Date:
11-12 November | 18-19 November | 25-26 November
White Truffle of San Miniato
For detailed information about White Truffle Fair: contact the Tourist Office of the City of San Miniato: Tel. +39 057142745