ME... KING WHITE TRUFFLE
OF SAN MINIATO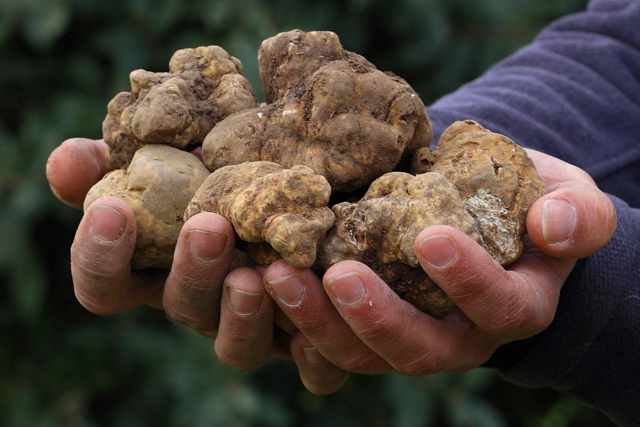 Elusive, unattainable, mysterious, Mother Nature's recipe... everybody seems to know me, but nobody can define me... everybody can perceive me, but only a few can really savor and enjoy me... and no one will ever manage to capture my soul!! I am the WHITE TRUFFLE OF SAN MINIATO, the undisputed KING of all truffles, the Phoenix of international gastronomy, the food of the gods without equal, unique among all mother nature's wonders, not to be grown nor seeded by man. I live in Tuscany, in the beautiful hills surrounding San Miniato, in the shadows of woods, in symbiosis with as noble plants as oak, poplar and lime, in a mainly shady and most soil: it's here, where Mother Nature grows me, in an ideal habitat, unique in the world and able to perfectly enhance my taste and my scent.
My story? Oh... so deep-rooted that sometimes it's very hard to distinguish between reality and legend or fiction: an old folk saying, still taught to children in rural San Miniato, says that "between Doderi and Montoderi (two sites, whose records in medieval documents are kept in San Miniato's Historic Archive) there's a golden calf". It could be strange... but that's exactly where I live!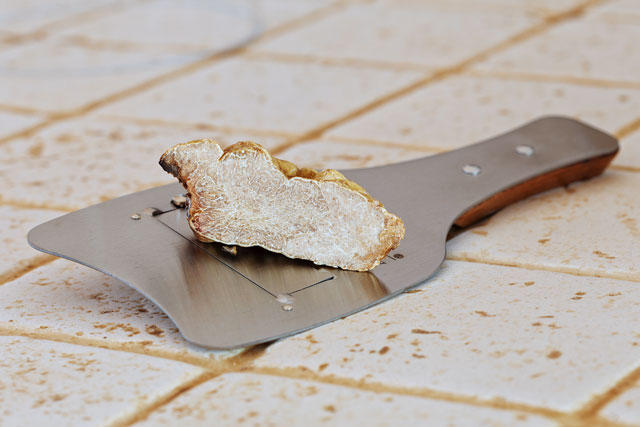 Many generations have been fascinated by my ancestors and their stories about the mystery that surrounds us, Truffles... Greeks and Romans considered us a "Divine Food" with a strong aphrodisiac power... and for sure they were not wrong, as we can drive people out of their minds very easily!!! Galeno, greek doctor of the 2nd century, wrote: "Truffles are very nutritious and can awaken voluptuousness" and the Roman doctor Plinio, in his work Naturalis Historia, considered me "a miracle of the earth, that grows without roots and can't be sown". In the first century AD, the Greek philosopher Plutarch of Chaeronea passed on the idea that I originated from the combined action of water, heat and lightning. This was a source of inspiration for many poets: one of them, Juvenal, explained my origin as the result of a lightning bolt hurled by Zeus close to an oak (which was held as a sacred tree by the father of the gods) and... strangely enough... Zeus was also famous for his prodigious sexual activity!!!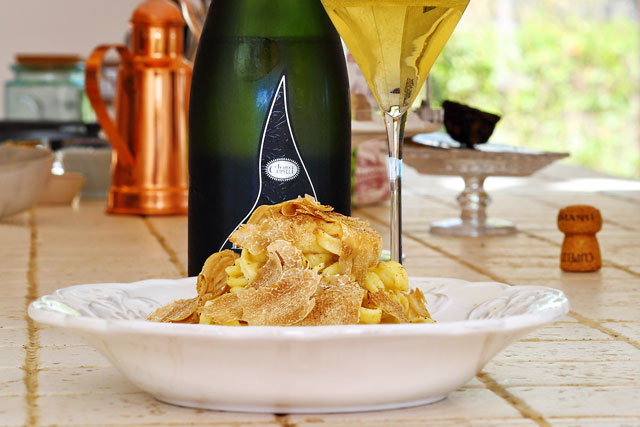 Legend aside, nowadays I am a reality on the tables of gourmets all over the world, the best international chefs want me and love me, they spoil me with their skills and lay me down on each dish they prepare, making it absolutely irresistible.
His Majesty suggests:
Many people who try to approach me think about my high commercial value and are intimidated by my price, therefore they prefer to buy oil, butter or other "truffle-based" products… but there's little or no truffle in them!!! Clones and essences have a strong and gross flavor; mine is soft, smooth and refined… a real delicacy that will delight your palate.
My suggestion?
Better to leave the imitators behind, eat the real truffle… the WHITE TRUFFLE OF SAN MINIATO!