WHO IS THE
TRUFFLE HUNTER?
A lifelong passion: love for nature and the charm of discovery.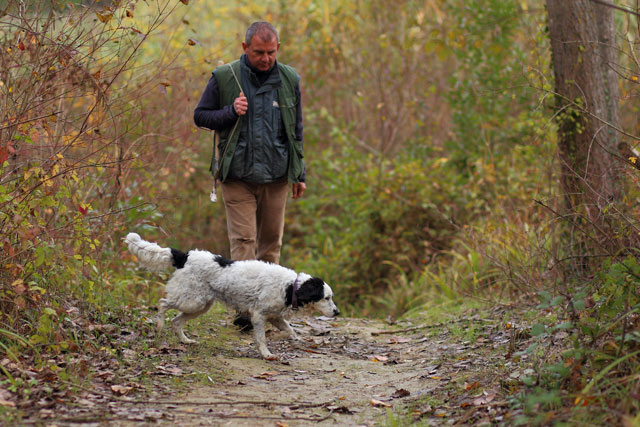 If you look for the translation of this word in the dictionary, you will find something like "truffle digger" or "truffle hunter"; but the word "tartufaio" is actually much more than this and his job is a complicated but fascinating one! First of all, as my grandfather Lino used to say, there are just a few "tartufai" in the world and to identify yourself as one of them you need years of experience, sacrifice (going to the forest in on a cold or rainy November day is not easily accomplished without motivation ...) and a true love towards nature and especially to that "four-legged" friend that is always with us during the search.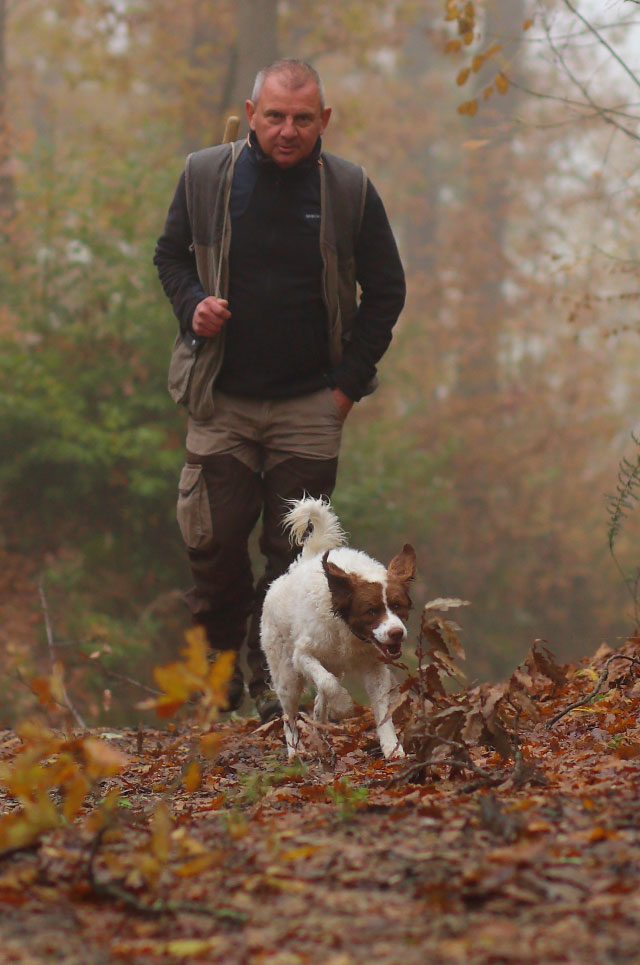 In the book entitled "The History of the Biggest Truffle in the World", written by Father Luciano Marrucci (a local priest who had great knowledge of truffle hunters and their habits), there is a very significant part which describes the "tartufaio" job in a very special way:"that was the night in 1954 in which Arturo Gallerini (called Bego) found the the biggest "nugget" in history weighing 2.520 kg., and, talking to the local priest, asks: "what's that, father? One has the right to go and take a truffle in somebody else's plot?" and the priest answered: "Res abscondita primi invenientis". This Latin maxim means: "a hidden thing belongs to the one who finds it first". It's the same principles by which someone can take a hidden treasure! Then he added something that, for its depth, made him shiver: "you see, Bego.. truffle is not something cultivated, it is not a land's fruit. It's a land's birth"."
This statement is very apt, because the job of "tartufaio" is similar to the one of the midwife: it requires delicacy and ability when you dig it out from the earth.
Basically, to really understand who is the Tartufaio, it is necessary to know one, go with him for a few hours in the forest, listen to his anecdotes, stories and legends. Only then will you see that you will feel again like a child listening to the fantastic adventures of super-heroes… but here there are no heroes (apart from the truffle dogs, obviously).
Massimo Cucchiara (aspiring Truffle Hunter)
We're waiting for you... "Truffle Hunting Tour"!